SM Makati Shoes | Manila, Philippines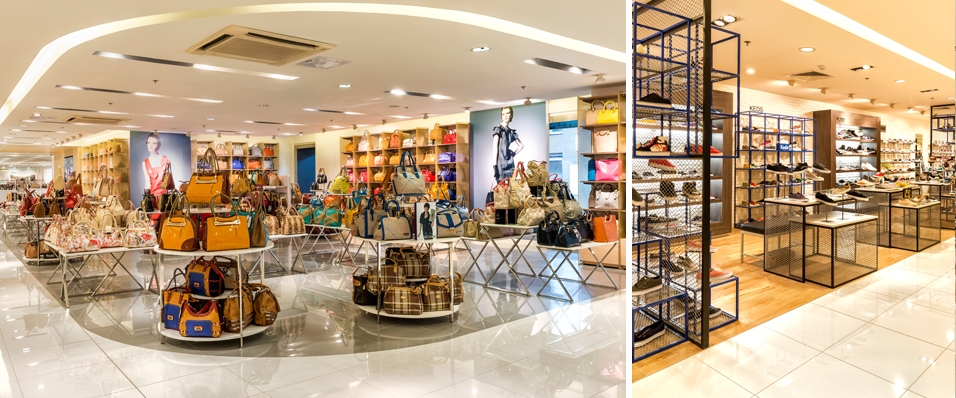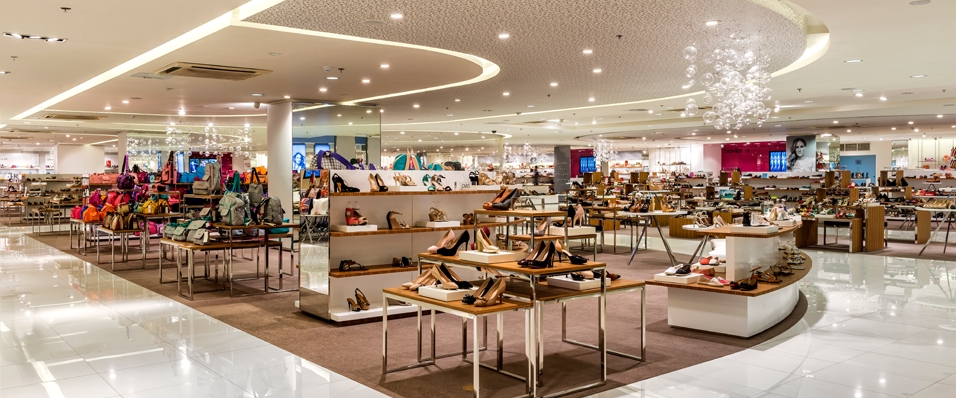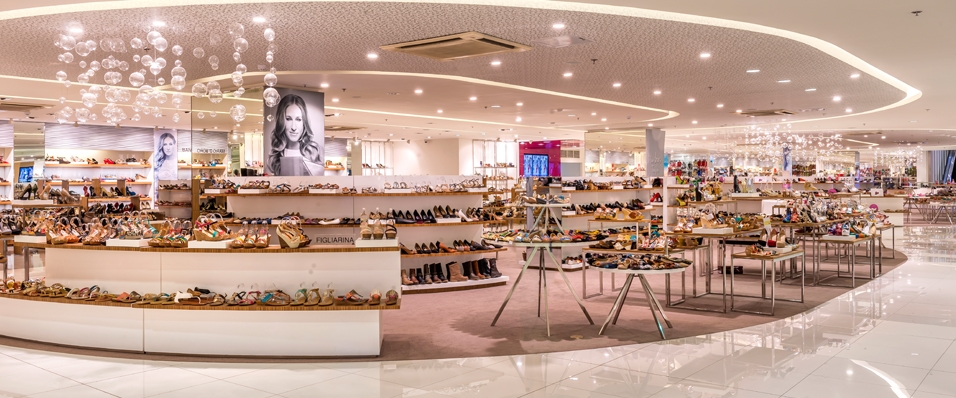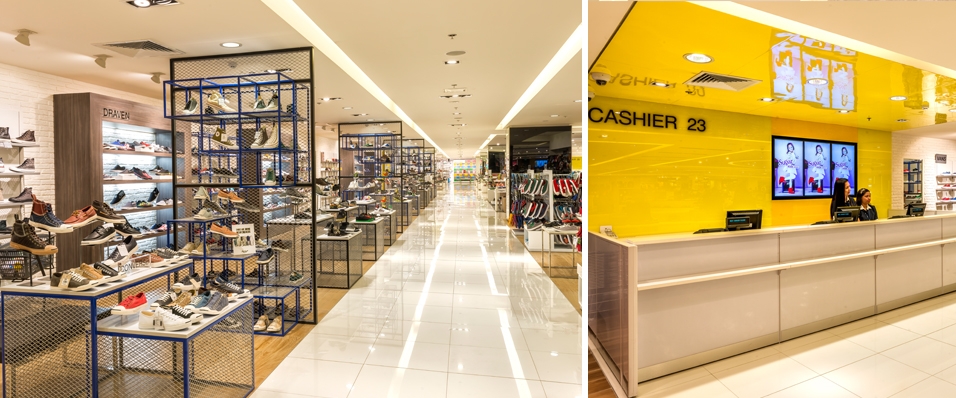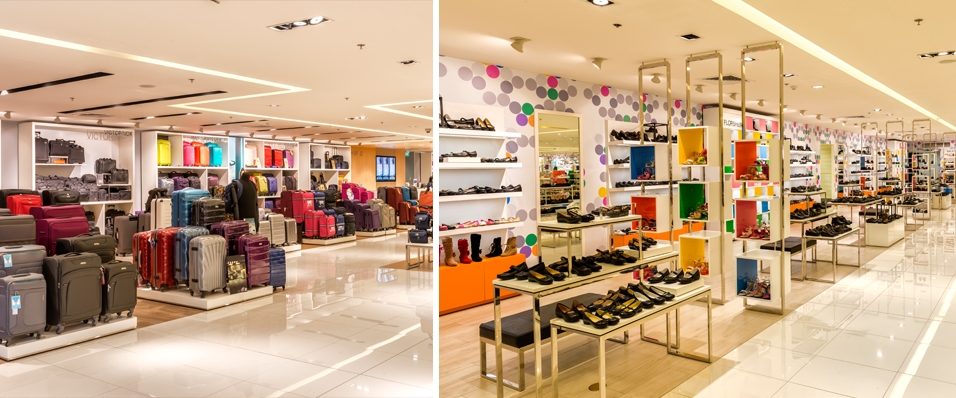 SM Makati, one of SMís earliest stores, is in the process of a multi-million, year-long remodel that intends to develop it into one of the premier shopping centers in Metro Manila. The remodel, which includes reconfiguring and relocating retail units, started this year and is being carried out in phases. The project is expected to be completed by the middle of 2014.

Part of the initial phase was to unify the east and west wings of the mallís fourth floor to create the largest shoe store that the country has ever seen. SMís decision to start with the shoe store is brilliantóthey began with the product category nearest and dearest to many Filipinosí hearts: shoes.

The remodel created 8,250 square meter of selling space dedicated to shoes, bags, and luggage. To improve visibility and connectivity throughout the floor, the east wing is devoted to ladies shoes and bags, while the west wing carries menís and childrenís shoes and luggage. Each category is distinguished by design cues such as lighting, colors, materials, and fixtures that relate to the corresponding product offering. This allows the store to have a sense of organization in spite of the absence of partitions.